Our Mission
What We Stand For
We believe in the development of the whole child. Our school-wide curriculum is designed to focus on the spiritual, creative, emotional, intellectual, physical, and social growth of each individual. We encourage parents to be a part of the development of their child's growth just as much as their learning experience at our Academy.
Our Facilities
We Are Providing an Environment for Our Students to Grow & Excel
Our building is conveniently located just south of the heart of Nashville. Be confident that your child will be protected with keyless entry and monitored rooms. Each parent receives a code to securely enter the facility. Rest easy, knowing classrooms are camera-monitored on site for safety and quality assurance.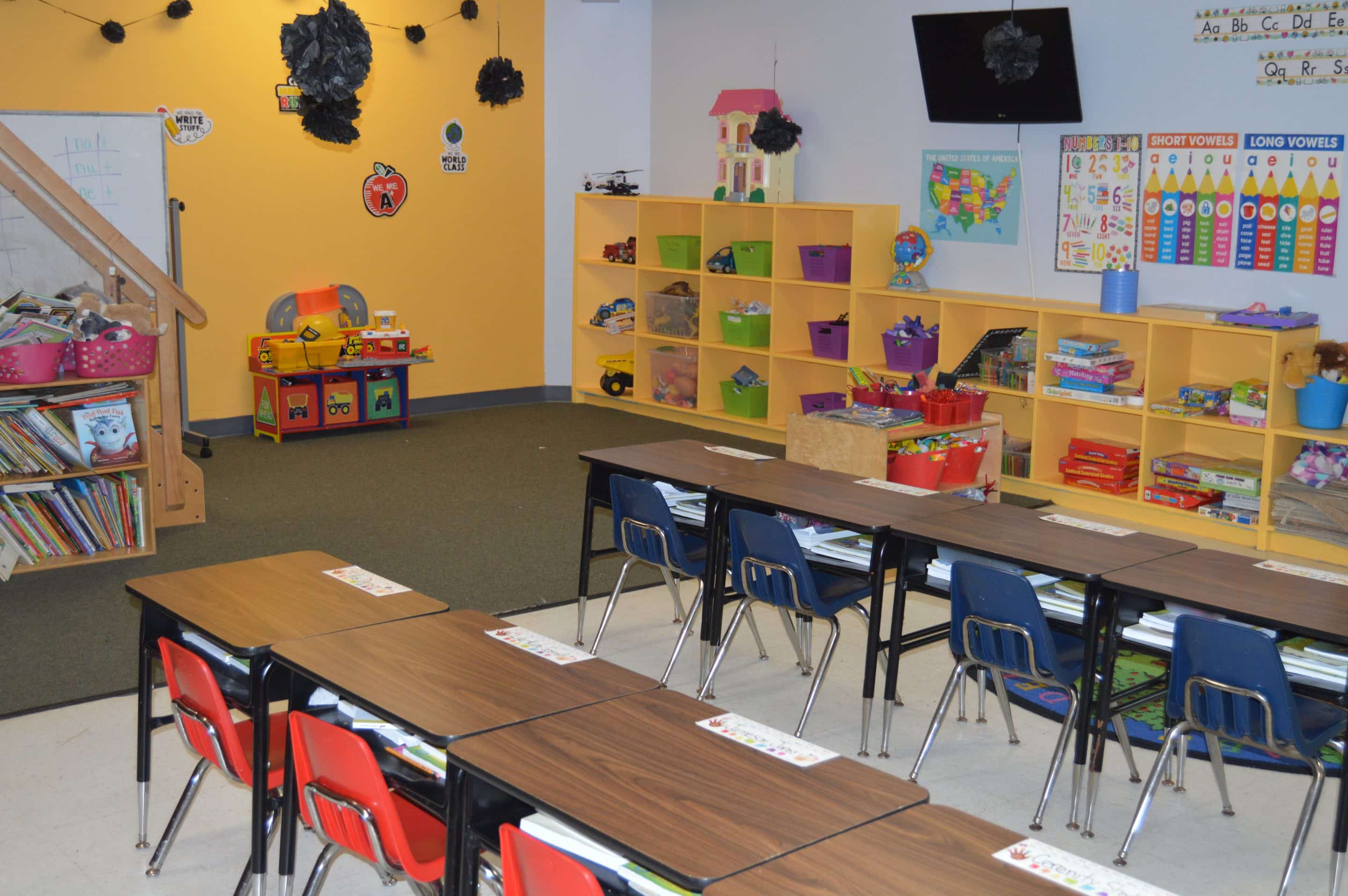 Our Vision
Teaching the Professionals of tomorrow
Infants (6 weeks – 18 months):
This program provides a loving and nurturing environment to help young ones develop a sense of security. Our goals in the infant program include the utmost care, education, and lots of love.
Toddlers (18 – 36 months):
This program is designed to accommodate the development of self-help skills needed at this age. The children are introduced to new and exciting sensory experiences. We encourage activities that help to nurture a positive, "can-do" attitude in your toddler.
Preschool (3 – 5 years):
This program offers a wide variety of hands-on activities and experiences. Through play, children at this stage learn to create, explore, and pretend. Planned activities and consistent daily schedules are balanced with free time to enhance the preschooler's love of learning.
A Word
From Our Director
"Thank you for your interest in Barrington Christian Academy. It is our pleasure to serve the Nashville community with the provision of early childhood education in a safe, warm, nurturing environment. Our school also offers Biblical teaching centered around education and life skills development. It is my sincere hope that your Barrington Christian Academy experience will be as rewarding to you and your family as it has been for countless other families in the Nashville and surrounding cities."
"My daughter just started going here and they are SO good to her at Barrington Christian Academy! She is struggling with the change, but the teachers and staff are so reassuring to me, and in turn, to her - of course! I am grateful for their kindness and their programs that they offer each age group. This is a great daycare!"
"My oldest has been at Barrington nearly two years now. And my newest has been there for about six months. During this time, they've effectively potty-trained, taught the alphabet, and given some mad skills to my oldest. The youngest is still a baby, so as long as they feed her, keep her happy, and work with her to crawl, I consider that about all anyone can do. It's hard for me to trust someone with my kiddos. But I've placed that trust in Barrington and they have earned it!"
"My 3-year old daughter just started here. I had her enrolled in another Christian Academy that promised the same things up front, but ended up being a largely-run playroom. Barrington offers age-appropriate curriculum, structure, attentive staff with not overly-crowded classrooms, a healthy food program that children like, a wonderful facility, and really good pricing. I called the day before I enrolled her and took a tour. My daughter felt comfortable enough in minutes to go off and start to play with other toddlers in her potential classroom. I had a hard time making her leave that day! They had an opening available and made it possible for my daughter to start the next day! She wakes up excited to go every day!"
Get In Touch
Location: 3010 Tuggle Ave Nashville, TN 37211
Phone: (615) 953-3034
Fax: (615) 953-3036
Email: [email protected]
School Hours: M-F: 6am - 6:00pm
Office Hours: M-F: 8am - 5pm
Non-Discrimination Statements
Child Care Non-Discrimination Statement: Non-Discrimination Statement PhotoIn accordance with state family child care licensing regulations, child care services are available without discrimination on the basis of sex, race, color, creed, disability, sexual orientation, national origin or ancestry.
Disability Non-Discrimination Statement: Reasonable accommodation will be provided for qualified children with disabilities upon request, as specified under the Americans with Disabilities Act.
USDA Food Program Non-Discrimination Statement: The U.S Department of Agriculture prohibits discrimination against its customers, employees, and applicants for employment on the bases of race, color, national origin, age, disability, sex, gender identity, religion, reprisal, and where applicable, political beliefs, marital status, familial or parental status, sexual orientation, or all or part of an individual's income is derived from any public assistance program, or protected genetic information in employment or in any program or activity conducted or funded by the Department.